Profile

in the air there's a feeling of Christmas...
in the air there's a feeling of Christmas...
Free Account
Created on 2013-01-03 03:42:03 (#1878451), last updated 2014-08-06 (163 weeks ago)
3,626 comments received, 0 comments posted
1,178 Journal Entries, 103 Tags, 0 Memories, 13 Icons

About
| | |
| --- | --- |
| Name: | jaleco |
| Birthdate: | Apr 20 |
| Location: | Canada |
| | |

Mini Bio
I am 28 and have been married since October 6th 2007 to the best husband I could ever ask for. Our son, George was born August 29th 2010. He has grown to be an amazing little boy who has filled our lives with so much joy, love and frustration. Our happy little family is complete with just us three; we are not planning to have any more children.
We are cat people and have three troublesome kitties.
I love to knit and play video games like Tomb Raider and old Sega and Nintendo games.
I don't post very often lately, mostly I like to post pictures of my son and update on my day to day life.
I'm a homebody and I like it that way. :)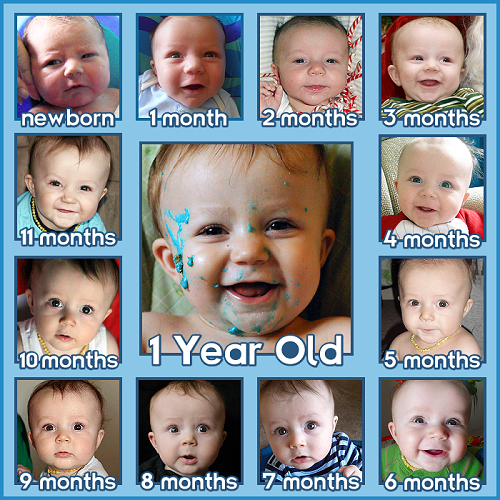 Breastfeeding Ribbons Earned:
| | | | | | | |
| --- | --- | --- | --- | --- | --- | --- |
| | | | | | | |
| 6 weeks | 3 months | 6 months | 9 months | 12 months | 18 months | 2 years |

Connect
300
,
80s music
,
animals
,
anne of green gables
,
anti-circ
,
art
,
astrology
,
attachment parenting
,
autumn
,
babies
,
baking
,
bare feet
,
beaches
,
beauty
,
birth
,
board games
,
books
,
bowling
,
boy meets world
,
breastfeeding
,
breasts
,
buffy the vampire slayer
,
camping
,
canada
,
cats
,
cheese
,
chinese food
,
chocolate
,
christmas
,
cloth diapering
,
cloth diapers
,
clothes
,
co-sleeping
,
coffee
,
colours
,
comedy
,
computers
,
crafts
,
curves
,
dancing
,
dinosaurs
,
divergent
,
drama
,
drawing
,
dream interpreting
,
dreams
,
education
,
edward scissorhands
,
elphaba
,
emily brontë
, erieau,
eyeliner
,
fashion
,
feather boas
,
fiction
,
fonts
,
food
,
friends
,
garlic
,
gay rights
,
ghost stories
,
ghosts
,
graphics
,
halloween
,
happiness
,
harry potter
,
home birth
,
horror
,
hot chocolate
,
hugs
,
ice cream
,
icons
,
insurgent
,
kisses
,
kissing
,
kittens
,
kitties
,
knitting
,
lady gaga
,
laughter
,
life
,
literature
,
love
,
magic
, marble cheese,
masquerades
,
money
,
movies
,
music
,
musicals
,
myths
,
natural birth
,
new york
,
night
,
nintendo
,
perfume
,
pets
,
pez
,
pizza
,
porn
,
pregnancy
,
pro choice
,
procrastination
,
psp7
,
pumpkins
,
rain
,
reading
,
road trips
,
romance
,
sailor moon
,
sarcasm
,
sega genesis
,
sex
,
sex and the city
,
shoes
,
shopping
,
showgirls
,
singing
,
sleep
,
sleeping
,
snes
,
snow
,
sonic the hedgehog
,
squirrels
,
star gazing
,
stars
,
storms
,
summer
,
sunsets
,
swimming
,
swing dancing
,
taking pictures
,
tattoos
,
tea
,
the beach
,
the little mermaid
,
the ocean
,
theatre
,
thunderstorms
,
trees
,
v for vendetta
,
valentines
,
vampires
,
veronica mars
,
vibrators
,
video games
, walk the earth,
walking dead
, weird socks,
wicked
,
will & grace
,
winter
,
wishing on stars
,
wit
,
writing
,
wuthering heights

People
[View Entries]

[livejournal.com]
2208
,
amymccabe
,
anjea
,
aunt-heather
,
azora
,
ber-waves-of
,
butterandguns
,
chantrea
,
clockworkblack
,
countessof-roth
,
crashfancy
,
deflatemy-lungs
,
dontspeak
,
erikablogs
,
erinlouise1115
,
familyeverafter
,
frogger414
,
grandchokmah
,
hellocurious
,
imaphotohog707
,
inblondeland
,
jaleco
,
jetgirl07
,
junebeansprout
,
just-red
,
katgainedexp
,
killthalimbo
,
kisuvampyr
,
lateforthesky
,
lifethreads
,
mellybrellbelly
,
mellybrelly
,
morningapproach
,
mrslotfy
,
nerglish
,
ohbabyoh
,
omgcupcake
,
persephonefalls
,
replica
,
sarahness
,
shypoet
,
silkygecko
,
sillyliss
,
thisismeag
,
venusinblujeans
,
virmire
,
woozles18
,
x-memoirs
,
xfoundinabottle
,
zombiehamster

[users.livejournal.com]
_clochette_

Communities
[View entries]

Feeds
[View Entries]

Subscriptions (0)

Linking
To link to this user, copy this code:
On Dreamwidth:
Elsewhere: